History of Collar City Auctions Realty & MGMT,. Inc.
Licensed & Bonded Auctioneers, Realtors, Liquidators, Certified Appraisers, Consultants & Class 2 Firearms Dealer / Manufacturers
Randy Passonno – CAGA – ISA, President of Collar City Auctions Realty & Management, Inc. has the Auction Business in his blood. Growing up surrounded by the auction industry, Randy obtained much of his knowledge and experience and work ethic from his father, Ralph F. Passonno Jr., CAI, who has been an Auctioneer since 1971, my Stepmother Hannelore, my Mother Judy and from my many mentors such as Joseph Pasqua, Tom Zanello, my Brother-In-Law Gene Littlejohn and many others that dedicated their time and resources to the success of Collar City. Special Thanks to Bill Chicoine and his family for their assistance and dedication too. I knew deep in my heart, from about the age of 13, that the auction business is where I ultimately would be heading as my full time lifelong career. As a young man, I worked side by side with my father at Uncle Sam AUCTIONS & Realty, Inc. learning the fundamentals of the business from the ground up.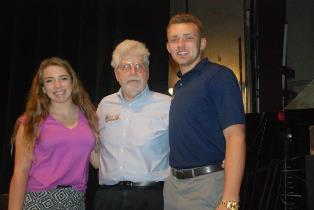 I thank my father for not handing me everything and making me learn hands on and earn what I received. Working your way up the ladder, in any business, ensures knowledge about all aspects of the industry. Being taught professional and business ethics is one thing my father made sure that I learned the hard way. I assisted him after school, evenings and weekends and was compensated based on what I accomplished. This is partly where I picked up my drive to succeed. I look back now and say "Thank you!"
In 1987, I had a new vision of where I wanted to be in the Auction and Real Estate Industry and the level which I wanted to attain. I branched out on my own and started Collar City Auctions. It was far from an easy start working, 7-days a week 14-16 hours daily. Slowly, Collar City Auctions developed and gradually built a strong, well respected reputation from the dedication and results produced by Collar City Auctions and its dedicated team.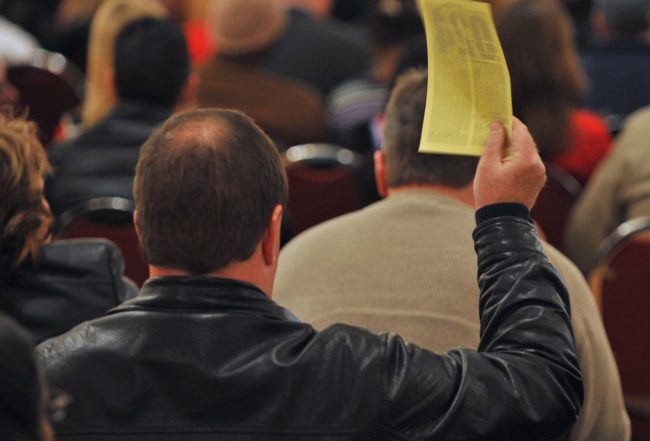 Collar City has been selected to conduct many high profile auctions, such as handling the sale of assets for The A.W. Lawrence Insurance Co. Collar City also handled the liquidation of Andrew Cappocia's Debt Collection Firm's Assets in NY and Vermont, the sale of Luigi's Restaurant in Schenectady, NY that was seized by NY State and most recently the Van Dyck Fine Dining & Brewery in Schenectady, NY to name just a few. Collar City is also known as one of the premiere foreclosure auction companies in the auction industry. In 1996 Collar City began assisting Municipalities, and other Government Agencies with Auction Services including the sale of tax foreclosed real property as well as surplus Police Department Equipment and Evidence. Since then we have successfully auctioned in excess of 30,000 properties. In 2000, Collar City developed and Copyrighted and Protected our own Specialized "Real Property Purchase Proposal Process Program" which is now in use by us with many municipalities.
We have developed and partnered with additional companies: Legacy Land Title, and a Full Service Mortgage Company, Frontier Funding Group. These companies provide one stop shopping for real estate buyers and the opportunity to save money along the way. We also have a real estate development company, Passonno Development, LLC, which handles real estate development projects.
Parent Company, Collar City Auctions, sells approximately 1,000 properties through the auction and traditional sale process annually as well as providing personal property auction services conducting 100+ commercial liquidations, bankruptcies, estates, business liquidations, classic automobiles, construction and support equipment, metal and wood working machinery, antiques, estates, trucks, watercraft, aircraft and firearms auctions.
We are also Federally licensed (01) FFL Dealers and (07) Class 2 Firearms Dealers and Manufacturers as well as NY State Dealers and Gunsmiths. "CCARMS" manufactures and provides many Law Enforcement and Government Agencies with their standard as well as custom specialized full auto SWAT weapons and machine guns and tactical supplies.
Our Staff consists of Licensed & Bonded Auctioneers, Realtors, Associate Broker's, Agents, Certified Appraisers, and Consultants specializing in all aspects of our industry. We are recognized by State and Federal Judicial Systems as experts in the auction and appraisal industry, supplying auction services and expert testimony for many high profile cases.
Collar City Auctions Realty & Management, Inc. is 100% American owned, provides on-site and on-line auction and liquidation services as well as auction complete services at our 136-acre Auction Center located at 9423 Western Turnpike (Rte. 20), Delanson, NY just 15 minutes from Schenectady and 25 minutes from Albany, NY.
Finally and most importantly, I wish to thank my dedicated wife, Audra, who handles many of the day to day internal operations of the company. She alone has been a huge inspiration and asset to the success of Collar City, myself and our two wonderful children, Nicholas who has been selling as an Auctioneer since age 5, now is 18 and on his way to obtaining his NYS Real Estate License as well as attending college to become a NYS Trooper. Our daughter Victoria who helps Mom with office projects and is on her way to a wonderful career. Both Nicholas and Victoria will someday take over the companies and continue to provide the same professional services we have for over 30 years.
We would not be where we are today without Strong Family, Dedicated Staff, Friends, Associates and most importantly, our Loyal Clients, Customers and the Lord Jesus Christ who we greatly appreciate.
Main Office: (518) 895-8150 (888) 222-1522
Auction Center and Corporate Offices: 136 Acre Secured Site located at 9423 Western Turnpike (Route 20), Delanson, NY 12053
Branch Offices/Affiliates Throughout the U.S.
Email: randyp@collarcityauctions.com
Products/Services:
Real and personal property auctions, including municipal tax foreclosure, municipal surplus, commercial liquidations, bankruptcies, business liquidations, certified appraisals, real estate auctions, estates, antiques, trucks, farms, livestock, construction and heavy equipment and machinery, metal – wood working machinery and equipment, vehicles, tools, watercraft and aircraft. "We turn merchandise into instant cash". Licenses & Qualifications: Licensed and Bonded Auctioneers, Realtors, Liquidators, Certified Appraisers and Consultants. Auctioneers, Certified Appraisers and Certified Consultants on Staff.
We look forward to serving you!
SIGN UP FOR OUR EMAIL NOTICES!